Our Performance and Value for Money
Value for Money underpins everything that we do and ensures that our services are as efficient and as effective as they can be, freeing up funds to invest in homes and services for customers.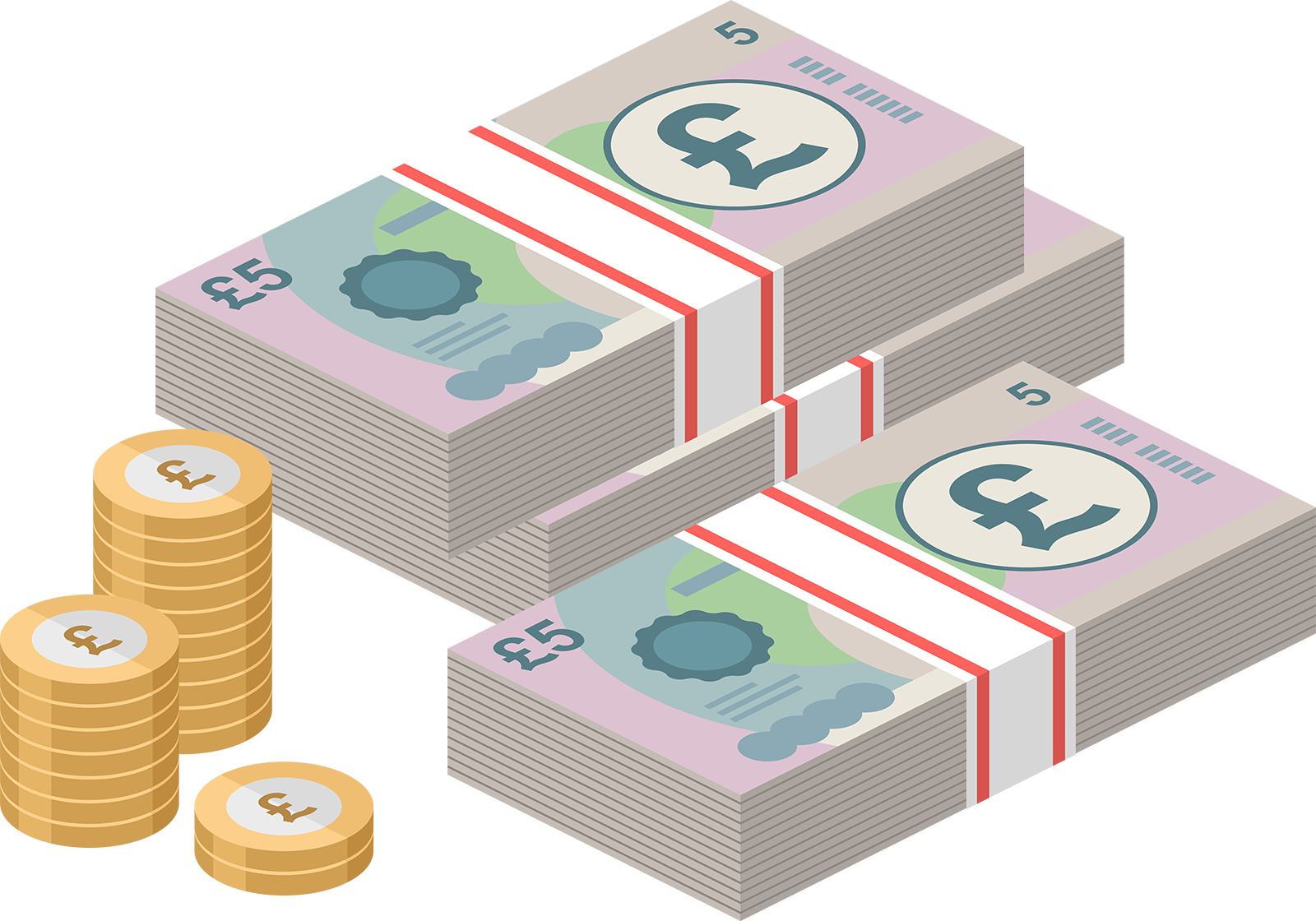 How we spend our money:
To help you understand how we spent your rent, we have produced an easy to read graphic. It clearly shows how we spent every pound we receive in rent from our customers: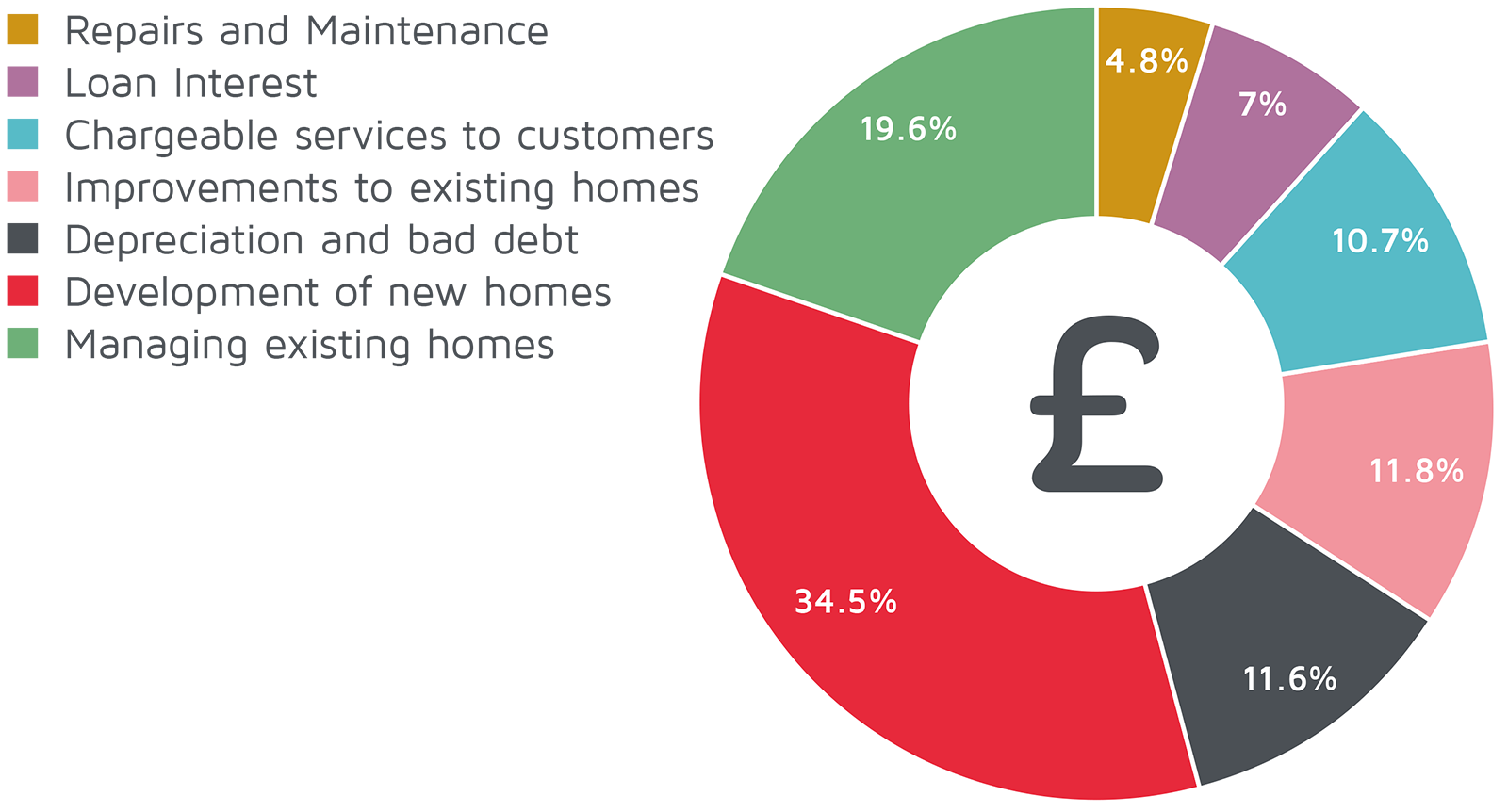 Annual turnover - £24.1m
Number of properties owned and managed by Equity - 4,814
Amount spent on re-investment last year - £3.9m
We don't see VFM as something that is separate from our business as usual, but rather we've adopted approaches to corporate planning and performance management which clearly set out what we want to achieve for our customers, wider communities and business, and then monitor whether we have achieved our goals for the year and whether we are on track for achieving our goals for the future.
For Equity, VFM goes further than the achievement of positive financial performance. Our corporate scorecard contains twenty KPIs aligned to our five Corporate Objectives and is reported regularly to senior management and Board. Our KPIs consider all elements of Equity's performance – including financial, customer and colleague. Every year Board agree targets against these indicators, helping us to keep an eye on how we're doing – where we're doing well, and where we need to improve. Senior management and Board review progress regularly throughout the year, and we present information to our Customer Scrutiny Group too.
Each year we produce a Value for Money (VFM) statement which sits within our financial statements, detailing Equity's VFM achievements. This presents our performance against the seven metrics laid down by the Regulator of Social Housing, as well as against some of our own internal measures. 
We show how we're performing against our own targets, and against other organisations in the sector. 
We also set our future targets bearing this external information in mind, so we've got an idea of how we'll compare in future years once we've delivered our plans. 
Here are some key messages from this year's VFM Statement:
Equity is a top quartile developer with low gearing and acceptable interest cover and therefore significant capacity for further development.
Reinvestment levels are positive, largely driven by our growth programme.
Our growth-centred strategy builds on this strong history and available capacity, with a mixed-tenure development programme and a focus on shared ownership
Margins are comparatively low, in part due to our shared ownership stock levels which reduce our rental income at a level disproportionate to any accompanying reduction in costs, but also due to high management costs per unit when compared to the sector. A cost reduction plan has been agreed by the Board and is being implemented from 2019/20.
Equity has seen significant improvement in satisfaction levels among home ownership customers, who make up approximately a third of our customer base. However, there is still improvement required around rented customer satisfaction, in particular among our Older Person housing customers. Areas of dissatisfaction among older people include ease of resolving issues and being kept up to date with delays to repairs, which are being addressed through our introduction of a new housing management system in summer 2019, and the launch of a new repairs contract in June 2019. We have also committed significant funds in the business plan for investment in communal areas of sheltered schemes.
The table below shows our performance against all the KPIs in our corporate scorecard.  
The colours show whether we hit our target (green), nearly hit it (amber), or missed it this year (red). Plans are in place to improve performance against our KPIs during 2019/20. 
You can read more about our plans throughout the rest of this report, and in our annual financial statements, which are published on our website to download and read - simply click here to access.