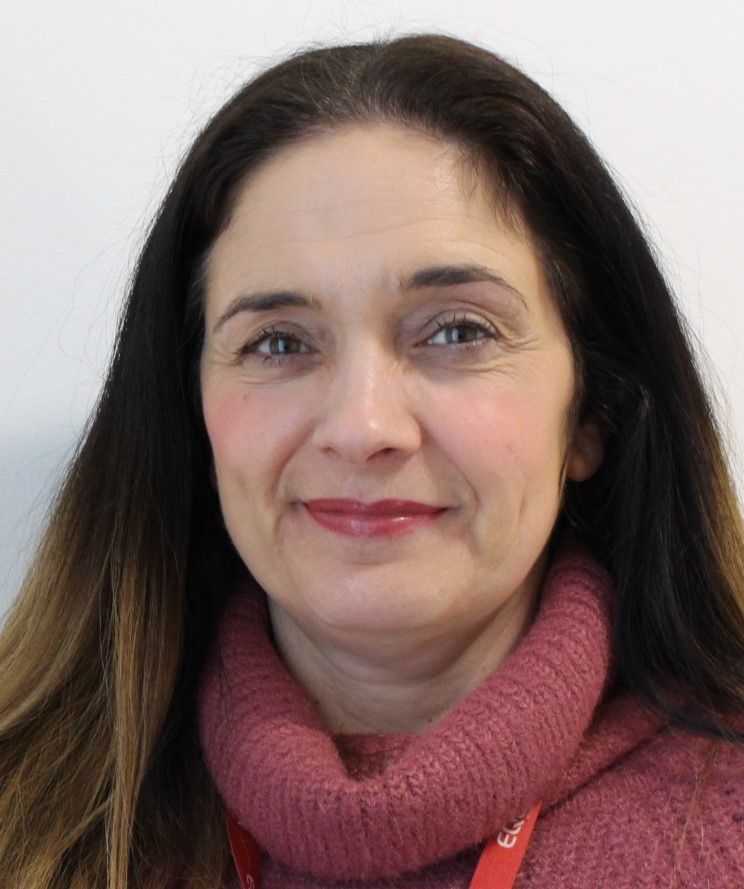 Jo Hampshire
Customer Engagement Specialist
customerengagement@equityhousing.co.uk
7.00am: My day starts at 6.45am when the alarm goes off, or Scamper, our Patterdale Terrier decides she's ready to get up! Then it's time to stir my teenage son from his slumber which in the winter can be no mean feat!
7.30am: After we're all showered and dressed, it's breakfast and a quick check on school bags, homework and timetables to make sure my son has everything he needs for his day. I usually log onto my work emails too at this point and check to see if there is anything urgent I need to be aware of before I set off for work. I often cover for the business during out of hours and am the contact should our out of hours repairs team need a manager's support during the night, so if anything needs reporting or progressing, I usually do it now so everyone in the office is aware at the start of business.
8.15am: We leave the house and I drop my son off at school en-route.
9.00am: I arrive at work and head to my desk where I log on to check what meetings I have today. I also use the time to catch up with my team to see how their day is going to pan out, what meetings they have and if they need anything from me – thankfully all is fine and I can go to my first meeting of the day.
9.30am: I head to our top floor break out area for a breakfast briefing being held by our HR team. During the briefing colleagues hear all about some new changes to our internal HR systems and their benefits. I learn something new (and grab a coffee and a pastry too!)
10.00am: Some days are busier than others, and my role is very varied but today I am meeting a customer from Southport who is interested in joining our customer Scrutiny Group. We meet in our coffee shop SKEight and discuss the role and chat about the group and the important work members do to support Equity. Great news, the customer signs up, so we discuss the next steps and dates for another meeting to go through the formal paperwork and membership sign up.
11.30am: Back to my desk and I sit down and arrange some meetings with our regional teams to look at what engagement events we are planning for the coming year. I put some dates in our diaries and receive a call from a customer who has an enquiry about some training we are offering on our website. We talk about the course content and the qualification the customer could achieve by attending. The customer is keen to attend as she is changing careers and the training will support her so I add her details to our training register. It's really rewarding to know that Equity offers so many fantastic learning and development opportunities to customers and I feel really proud when I am able to assist with helping customers with their career path. 
12.00pm: Reception call me to say that they have received a series of policy and procedure documents which members of our Customer Advisory Group have reviewed. I head downstairs to collect them and bump into my colleague Helene Orchard, Communications Officer and we briefly discuss a campaign we are working on around youth engagement. We agree to book some time in the next day to plan our approach and look at how we are going to promote the events. 
12.30pm: It's lunchtime and myself and some of my team head back to the coffee shop to take advantage of the great choice of food (and cake!) on offer. It's a quick lunch today as I have another meeting at 1.00pm.
1.00pm: I meet with Helen Hagerty the Group's Feedback and Engagement Officer to look at trends around complaints so that we can ensure they are reported correctly and are resolved for our customers. We talk about what engagement activities we could carry out to help improve satisfaction and we make some plans to visit some customers to talk about their feedback and prepare some action plans.
2.00pm: I'm back at my desk again and I catch up on my emails. I am a member of numerous Customer Involvement networking groups across the North West and one of the groups has emailed me to plan our next meeting, so I check my availability and respond to the meeting planner. I also write a report outlining some new developments around the Housing Green Paper and forward it on to my manager.
3.30pm: It must be time for another coffee!? And someone always has biscuits so it's a quick break before I attend my team meeting. We catch up on our particular areas and discuss our aims and objectives for the coming quarter.
4.30pm: Debbie Bell, Customer Solutions Manager asks me to record a new voice prompt on our Incoming Voice Recorder (IVR) as we have some news we want to share with our customers. It's been a long day so I fluff my lines a couple of times but we get there in the end!
5.00pm: Home time and good news the traffic is clear. I get home about 5.30pm, have a quick catch up with my son and then it's straight into the kitchen to get on with tea.
7.00pm: Tea done and cleared away and it's time to walk the dog. I enjoy this time because I can clear my head and think about the day and what's coming up tomorrow. I try to get some steps in too which helps!
8.00pm: I check my son has completed his homework and go through his bag to make sure I haven't missed any important notices from school. I then get his uniform ready for the next day so we're not rushing! I usually read my own emails and look at my own social media at this point over a nice cuppa.
9.00pm: I call my daughter who is at University in York to check how she is doing. She tells me all about her day and the washing machine leak at her rented house! Guess who will have extra laundry when she is home at the weekend!?! She tells me all about a good series on Netflix which she insists I watch…
10.00pm: It's shower and bed time now. I set my alarm for 6.45am and turn in – it's been a busy day so I need a good night's sleep to get ready for a new one tomorrow!