Make a Stand Campaign
In June Equity Housing Group signed up to a national campaign that was developed in partnership with Women's Aid and the Domestic Abuse Housing Alliance to tackle domestic abuse.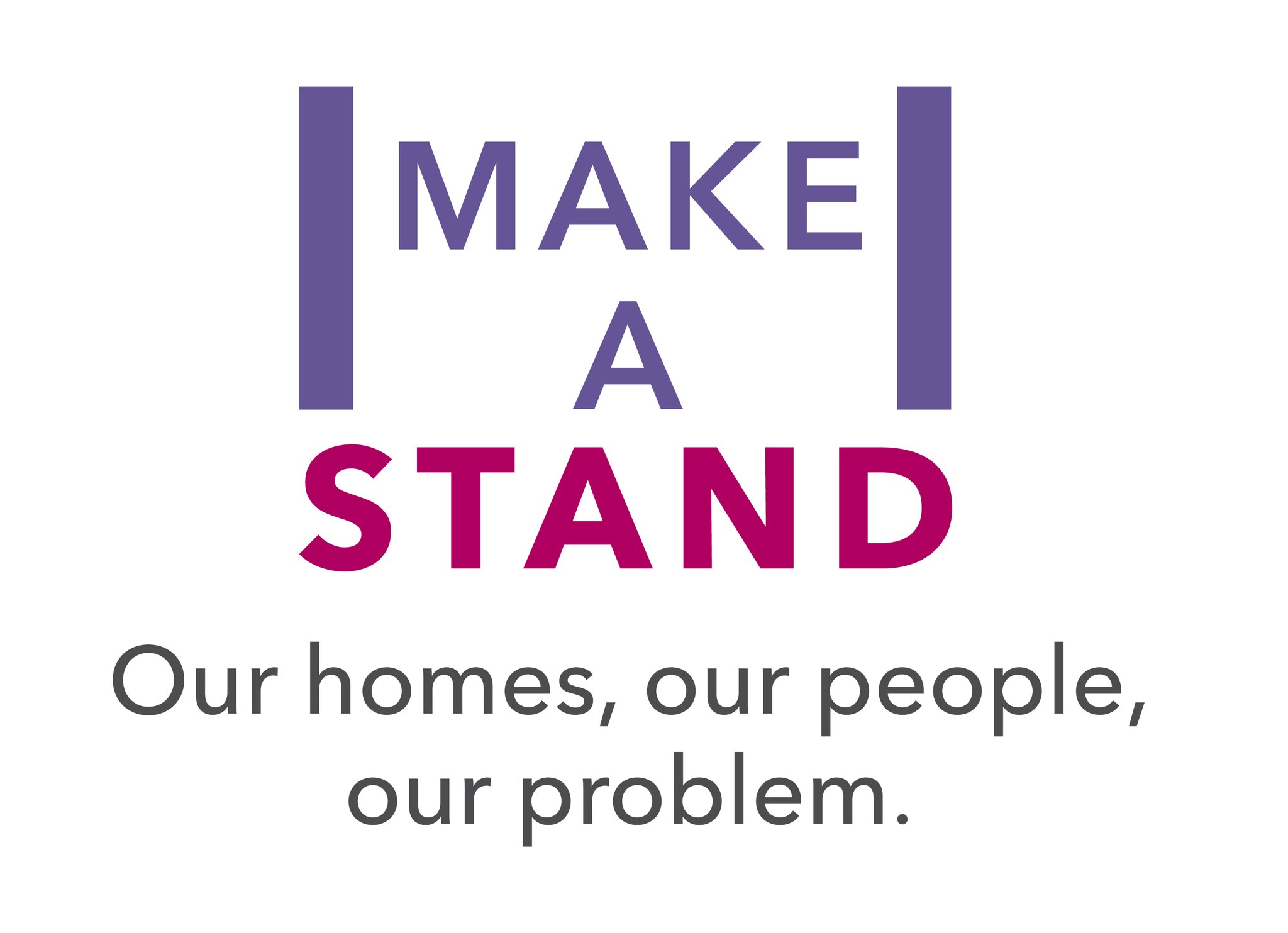 Millions of people experience domestic abuse every year and two women are killed by their partner or ex-partner every week. Housing organisations house and employ millions of people across the UK and that means we house and employ many thousands of people affected by domestic abuse.
By signing up to this campaign we have been given the opportunity to sign up to make four focused, but easily deliverable commitments to provide support for people experiencing domestic abuse and we have already made a start.
On the run up to Christmas we have delivered training workshops to all our front facing colleagues, so all colleagues who have face to face contact with our customers. The training has helped colleagues recognise the signs of domestic abuse and has also highlighted how we as a housing association can do more to help or customers. We have also provided dedicated training sessions for our contractors, so any repairs and maintenance, cleaning or gardening services who we work in partnership with have also been trained.
We have committed to this training being an annual event, with all new colleagues being updated when they start.
We take a victim centred approach to dealing with domestic abuse and give practical advice and assistance. Where necessary, we will signpost victims to specialist agencies who may be better placed than ourselves to provide help and support for our customers.
Where appropriate we will consider the use of any legal enforcement action available to us to effectively deal with perpetrators of domestic violence and abuse.
Equity have adopted the government definition of domestic violence and abuse, which is:
---
"Any incident or pattern of incidents of controlling, coercive or threatening behaviour, violence or abuse between those aged 16 or over who are, or have been, intimate partners or family members regardless of gender or sexuality. The abuse can encompass but is not limited to psychological, physical, sexual, financial and emotional abuse".
---
We will take all reports of domestic violence and abuse seriously and will seek to work positively and proactively with the victim, to find an appropriate solution to reported cases of violence or abuse.