Why should I feedback my comments?
As with all types of consultation, your comments are important and help shape how things progress. As a customer of Equity Housing Group we want to make sure that your voice is heard throughout this partnership process.
Having read through this leaflet, we hope that all of your questions have been answered, however if you do still have any queries, please get in touch and we will endeavour to answer your question or query as soon as we possibly can.
How can I have my say?
As we have already explained, your feedback about the proposed partnership is really important to us and will help formulate our final decision.
We want to consult with as many customers as possible and this is why we want to offer you a number of ways to be able to feed back to us.
You can give us your feedback by:
Completing the reply card (enclosed with this leaflet) with your comments and return it to us in the pre-paid envelope provided.
Attend one of our drop-in sessions we are holding. These are being held at a number of venues throughout November: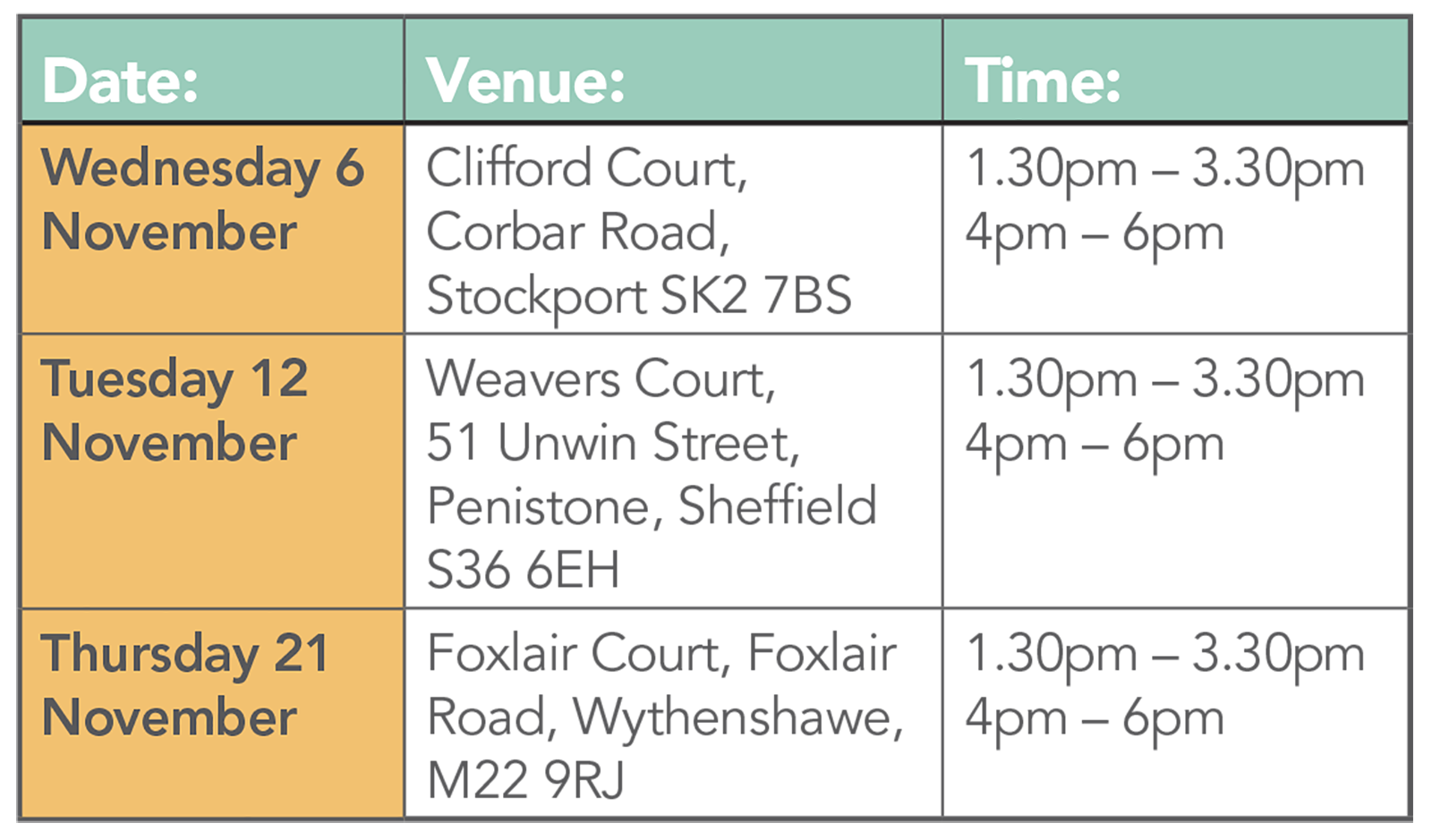 Write to: Equity Housing Group, Armitt House, Monmouth Road, Cheadle Hulme, SK8 7EF
Building a new partnership